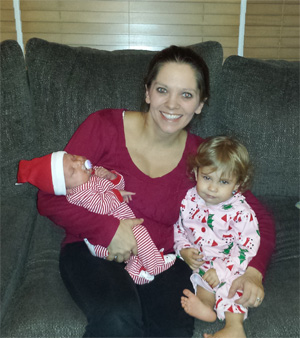 Tracy Lopez
I am the mother of three amazing little girls! I am also a licensed child care provider through the Department of Children and Family Services in Will County. I have received training in CPR, First Aid, and SIDS and complete continuing education on early childhood topics each year. My experience with children extends well beyond my own three daughters, and actually to when I was very young. My mother owned a home child care for 20 years, so I grew up in a child care (literally!). I worked at various after school and summer camp programs throughout high school and college, and tutored through numerous organizations.
---
I also hold a bachelor's degree in elementary education and Spanish, and a master's degree in linguistics with a concentration in ESL (Teaching English to Speakers of other Languages). I spent my first three years after college teaching English in the beautiful country of Taiwan. I gained a tremendous world view and was able to travel to such places as India, Thailand, Vietnam, Cambodia, and the Philippines. I moved to Chicago on returning to the United States where I taught at a charter school for seven years, holding such positions as reading and language specialist, and fourth grade teacher. I am somewhat fluent in Spanish and also speak just a bit of Mandarin.
---
I have thoroughly enjoyed this new chapter in my life as a home child care provider and find great joy in providing your children with a nurturing environment where they can learn and grow.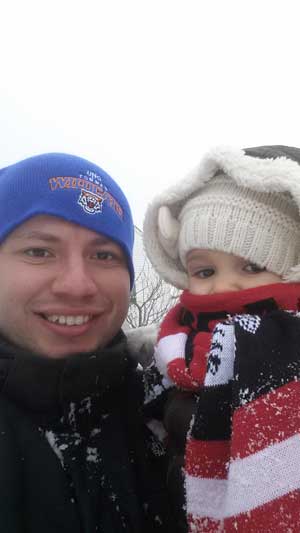 Javier Lopez
I also am the father of three amazing little girls! I am an emergency substitute care provider for Wholesome Horizons Learning Center, and Tracy's husband. I currently am teaching full time at a charter school in Chicago, but will provide emergency care at Wholesome Horizons in the event that Tracy and other substitutes are not available. I will also serve as an assistant when I am home during school breaks. I am certified as a First Aid and CPR instructor through the American Red Cross.
---
I hold a degree in kinesiology and have been a physical education teacher since 2008. I currently teach grades kindergarten through eighth grade and love the variety of ages that my job allows me to work with.
---
I also am looking forward to this new chapter for our family where Tracy is embarking on this new venture. It has been a dream of hers for some time to be able to open a child care and provide our own children as well as yours with a safe, loving place to learn and grow.